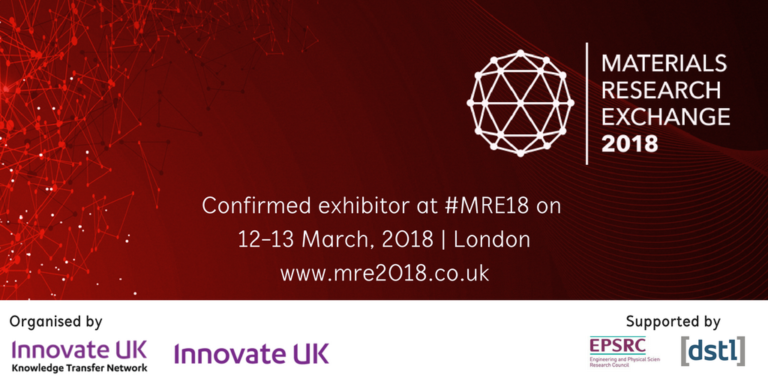 MRE18
is a high profile exhibition and conference for the materials sector with speakers including Ruth McKernan CEO Innovate UK, Prof. Philip Nelson, CEO EPSRC and Rebecca Endean, Director of Strategy at UK Research & Innovation.
During the event, members of the MaDE Partnership and invited guests will share stories  about the value of design with the assembled audience of materials researchers, manufacturers and influencers. Activities include:
* A design contribution to the Industry Q&A chaired by Andrew Hosty, Sir Henry Royce Institute, 12pm – 1pm on 12 March.
* A MaDE seminar on design for materials commercialisation chaired by Ben Griffiths, Innovate UK, 2pm – 3.30pm on 13 March.
* A MaDE stand throughout the event to showcase new thinking/activities and stimulate better communication between the materials and design communities
* A challenge to design students to make a creative response to the materials on show around the exhibition.
* A design for materials innovation Award to be presented by Lord Haskell at the end of the Show.